Mailing Address:
New Concepts Publishing
5265 Humphreys Rd.
Lake Park, GA 31636
Office Hours
Mon - Fri: 7am - 5 pm EST
​​Saturday: 8am - Noon EST
​Sunday: 8am - Noon EST
WE MIGHT BE ABLE TO ANSWER YOUR QUESTIONS RIGHT NOW, CHECK OUT
Submitting yo

ur Manuscript
Manuscripts should be submitted to authorliaison@newconceptspublishing.com
​
We require that authors query with their full manuscript, the synopsis, and a brief introductory letter. Our audience is primarily readers looking for romantic fiction ( sub genres: Science Fiction/ Futuristic; Fantasy, Historical; Contemporary; Paranormal) and those have the best chance of being accepted and also the best chance of sales. We DO NOT publish gay/lesbian fiction; non-fiction/self help. We accept any length of fiction for publication from short story to epic novels, but we prefer authors keep their word count below 150K and above 10K at the short story. We do make exceptions, but these are the preferences.
​
Authors should keep in mind that we have a predominantly female audience and that books geared toward women's tastes and interests have the best chance of success.
We do distribute broadly through online distributors to many online bookstores so your book will have the potential for high visibility, but neither the visibility nor sales can be guaranteed. We can only present your work as enticingly as possible and make it available to readers.
​
RESPONSE TIME IS GENERALLY A FEW WEEKS TO A COUPLE OF MONTHS.
​
Manuscripts should be submitted to authorliaison@newconceptspublishing.com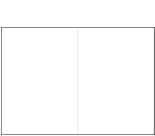 Marketing is a term that covers a fairly broad
spectrum of this industry.
​
We've listed the most marketable genres under submissions. No one can tell you how to write the most marketable stories, but it is critical to your chances of success that you understand what readers want--what type of story and what elements are most likely to entice them to buy your book even before you've established yourself--successfully branded your author name.
​
Marketing your name brand comes after publication and this is achieved in part by getting the name out in front of an audience as many times as it takes for them to begin to recognize the name. We do NOT encourage authors to spend big bucks to achieve this. Paid advertising may or may not pay off--eventually--but it will generally take a lot of time and money before you see any results at all.
The most effective way is to write and publish as often as possible. That way the name is linked to a new book every time they see it. Otherwise, if you have the time for it, internet chat rooms where you have a sig line with a brief ad for a series or specific book.
​
Marketing also means knowing when to quit and when to move on. You should see a significant following by the time you're published your third book. If you don't have dozens of readers sitting on dead ready to rush to buy, then you need to rethink your marketing plan.